You have a big vision!
You are crazy talented!
You are ready to level-up!
You are determined to do whatever it takes!
AMAZING
This course will teach you to face your fears
so that you can take your calling
all the way!
RE·SIST·ANCE : Offering opposition to that which you desire.
The Course
Week 1 – RECOGNIZING RESISTANCE
As human beings we are wired for stasis. Every time we go bigger, resistance shows up to keep us safe. Resistance can show up in many different ways and it is important to know what this looks like in your process!
Week 2 – MEETING YOUR INNER CRITIC
We all have a critical inner voice who will push every button possible to try to keep us safe. Each of us experiences the inner critic differently. In this course, we will become intimate with our own inner critic. You may even come to welcome the critic's appearance as a sign of growth!
Week 3 – MEETING YOUR INNER MENTOR
Deep down, you know what you are made for and you know that you have what it takes to bring forth your highest vision! In this course, you will learn how to access your wise inner guide and seek her counsel whenever you need support.
Week 4 – ENGAGING YOUR INNER GUIDANCE SYSTEM
During week 4, we will deepen our relationship with our inner critic and our inner mentor, learning to engage with our inner guides. The critic needs acknowledgement and comfort, while the mentor is always available to offer compassion, guidance or a shift in perspective.
Week 5 – STAYING THE COURSE
Resistance is a natural part of the growth process. The final week of the course is about being kind to yourself and giving yourself grace as you continue to grow. You don't become perfect after doing this kind of inner work, but you do become resourced to keep growing!
The Contents
PRE-WORK
Immediately upon enrolling, you will receive access to the course welcome page with a 10 minute video and Setting the Course homework to support you in setting an intention for the course and making a commitment to breaking through to your desired goal!
COURSE WORK
Each week, you will receive a 30-45 minute training video and homework to guide you in exploring your inner landscape. Throughout the course, you will develop the tools you need to recognize resistance and work constructively with doubt and fear.
FACEBOOK GROUP
Throughout the entire process, I will be on hand for support and guidance in the private Facebook group. You can also connect with other Spirited Leaders in the group who know what you are going through and have your back!
Plus!
INNER GUIDANCE AUDIO MEDITATIONS
During weeks 1, 3 and 4, you receive BONUS guided audio meditations to support you in stepping into your highest vision and engaging your inner guides. You can use these resources until the end of time to access your inner guides!
INSPIRED READING LIST
Each week of the course, I reference books that have inspired me with practices for moving through doubt and fear. During week 5, you will receive a BONUS inspired reading list, rounding up all of these references along with a few extras to resource yourself going forward!
BREAKTHROUGH PLAYLIST
I weave music throughout the course to support you in embodying the feeling of overcoming doubt and fear. On the final week of the course, you will receive access to a BONUS, breakthrough playlist that includes the music from the course plus a few extras!
BEAUTIFUL SLIDES
You will receive access to all of the slides that have been featured in the course. This can be helpful if you want to return to some of the exercises, or reference key points without searching through videos.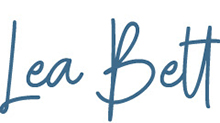 Life-Work Coach
I help Spirited Leaders
design wildly original life-work!

I started my first business over a decade ago. Since I was an expert in Professional Writing & Design, the brand was sharp and quickly drew attention.
BUT I was hiding. There was no photo of me on my website or anywhere online.  I was scared to show up, terrified of being in the public eye.
It took years of inner work for me to feel confident and authentic showing up as a public figure. I worked in depth with a Life Coach and trained in Leadership Development and Life Coaching.
Every time I had a breakthrough, I would think: now this will be easier! 
Here's the thing: when you break through fear, life doesn't become perfect, you don't become perfect. When you reach a new level, you see a whole new horizon and reaching the next level is just as scary!
The difference is: you gain confidence, you become familiar with your own process, you learn to keep going in spite of fear! Fear is part of the growth cycle and when it comes up it means you are stretching your limits.
I created this course because I want you to be resourced to overcome doubt and fear. I want you to have the confidence and know-how to reach higher and higher and go for everything you want in life!
Why I Created This Course
What People Are Saying
Lea has a gentle strength. She creates a warm atmosphere, vulnerability and authenticity.
I felt held from beginning to end. Lea was right there when I had a panic moment or epiphany.
There is so much I am learning about myself and it is so nice to have a place where I can express myself, where I can feel safe and I can grow.
I was moved by the way in which Lea invites exploration, curiosity and perspective without trying to fix anyone.
It took someone like Lea to get someone like me to execute my dream!
How It Works
This course is held completely online!
The five 30-45 minute training modules have been recorded for you.
You will receive an email with access to course content immediately upon enrolling.
You will receive access to the private Facebook group upon enrolling.
You have access to these resources until the end of time!
*Check your email upon enrolling!
FAQ
I'm not an entrepreneur, is this course for me?
Yes! This information is relevant to anyone wanting to break through their own limits to create the life they desire!
What if I don't have time to take the course now?
Modules will be delivered weekly, but it is up to you when you start. And you have this content forever, so you can take the course completely at your own pace.
Are you offering a payment plan?
YES! I want to make this course accessible to everyone! You will find the payment options at the bottom of this page.
What can I expect from this course?
This kind of inner work can be vulnerable. You will be guided by someone who knows how it feels to open up and who can hold you through a powerful process. You will be resourced for growth.
What if I need additional support?
Lea will be available to answer questions in the private Facebook group. You will also have an option to add-on a coaching package at a discounted rate if you desire 1:1 support.
*If you have other questions, please send me an email: leabett@thelifeworklab.com.
"Nobody who ever accomplished anything big or new or worth raising a celebratory fist in the air
did it from their comfort zone." ― Jen Sincero,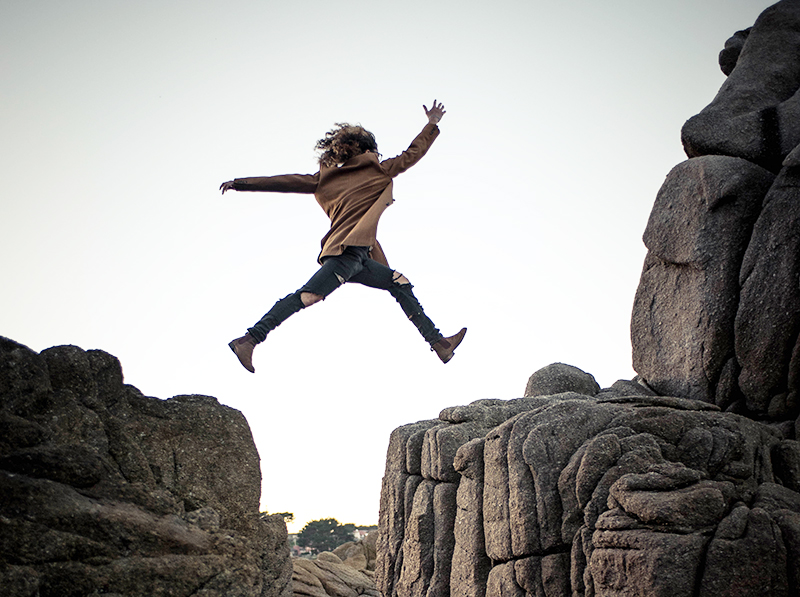 Registration Opens August 22!
Sign up below to be notified via email when the course is open for enrollment.
I can't wait to help you break through doubt and fear!