What Are You Made For?
LET'S FIND OUT!
Are you holding a big vision that feels a bit daunting?
Do you believe in yourself…sometimes?
Are you working too hard while earning too little?
Do you wish life & work, felt lighter, easier, more fun?
Are you doing what you love, but not in the way you really want?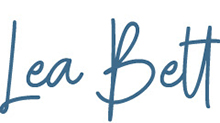 Life-Work Coach
I help spirited leaders
design wildly original life-work!

As a Life-Work Coach, I am skilled at holding you in your highest vision, calling up your passion and celebrating your gifts. If we run into any resistance or limiting beliefs, I gently help you re-align your thoughts and actions to support you in your highest expression.
Whether you want to refine what you are already doing or create a new form to hold you in your Calling, I can help you get clear about who you are and what you are made for. I will partner with you and guide you through the process of designing the life-work of your dreams!
Life-Work Coaching sessions are customized to meet your individual needs, but common areas of focus include:
Leading Edge – Owning Your Unique Potential
If you are launching a new venture, I can support you through resistance, hold you accountable and keep you going.
Finding The Words – Capturing your Unique Voice 
If you struggle with what to call yourself or how to describe what you do, we can clarify your unique expression.
Wildly Original Service – Mapping Your Unique Offerings 
If you want to bring your wildest idea into being, we can create a framework to hold your original body of work.
I want to see you bring your gifts to the world!
What If
You had someone in your corner who sees you and believes in you?
You felt clear and confident that you could create the life-work you envision?
You knew how to rewire your beliefs and habits to create positive change?
You were resourced to move through doubt and fear?
You had systems in place to hold you accountable?
Life-Work Coaching
A Wildly Inspiring Series of Private Coaching Sessions
with Lea Bett (over the course of 1 month)
+ 

4 (60-minute) Coaching Calls
+ 

Intake Qs
+ 

Custom Homework
+ 

Email Support
=

Clarity, Accountability, Inspired Action!
How It Works
Choose a payment plan – When you click a payment button, you will be directed to PayPal where you can pay with a PayPal account or credit card.
Intake Qs – After completing payment, you will be directed to an intake form with questions to set the course for our exploration together.
Schedule your session – On the intake page, you will find a link to schedule sessions. (If you don't find a meeting time that works for you, shoot me an email me and we will make arrangements: leabett@thelifeworklab.com.)
We meet for 60 minutes over the phone –Ideally we meet at the same time/same day for 3 weeks, over a 5 week period (for consistency + flexibility).
You receive follow-up – I send an email within 48 hours of each session with insight, guidance and resources.
We wrap up – You receive a beautiful insight summary within one week of our final session.
What Clients Are Saying
Lea's gentle guiding and genuine curiosity opened me up! -Erin
I am just wowed by how thoughtful and insightful Lea is in these sessions! -Kate
It's like someone dug into my thoughts and heart and surfaced with exactly the right stuff. -Christine
Lea brought to light some important pieces of who I am and what I do that I was overlooking. -Diana
Working with Lea has helped me to find and step into bigGirl-boots I didn't even know I owned. -Astrid
FAQ
How is life-work coaching different from life or business coaching?
This is different from life coaching because I have been helping women entrepreneurs develop one-of-a-kind brands for over a decade. And this is different from business coaching because I am attuned to the inner experience and trained as a life coach.
I'm not an entrepreneur, is life-work coaching for me?
Yes! I am an entrepreneur and have been serving women entrepreneurs throughout my career, so that is often my perspective. But aligning with purpose can help you own your value or find your direction whether or not you are called to create an original body of work.
When are you available for coaching?
I do most of my coaching Tuesday-Thursday, but if you don't find a time on my calendar that works for you, reach out and we'll find a good time: leabett@thelifeworklab.com.
Can we meet in person?
I do all of my coaching over the phone. I've been doing this a long time and find that I'm much more focused on the phone. So this way we can make the most of your time.
What if I need to reschedule a coaching session?
No problem! You can cancel a session with 48 hours notice and you always have access to my calendar to reschedule.
Are you offering a payment plan?
Yes! I want to make this work accessible to anyone who needs it! You will find the payment options at the bottom of this page.
What if I need additional support?
I offer a 3-month coaching program for people who want extra support through a transition or business development. But truly a lot can come of 3 sessions, so let's start there!
*If you have any other questions, please send me an email: leabett@thelifeworklab.com.
"The most visible creators are those artists whose medium is life itself." Donna J. Stone
I can't wait to help you create the life-work of your dreams!